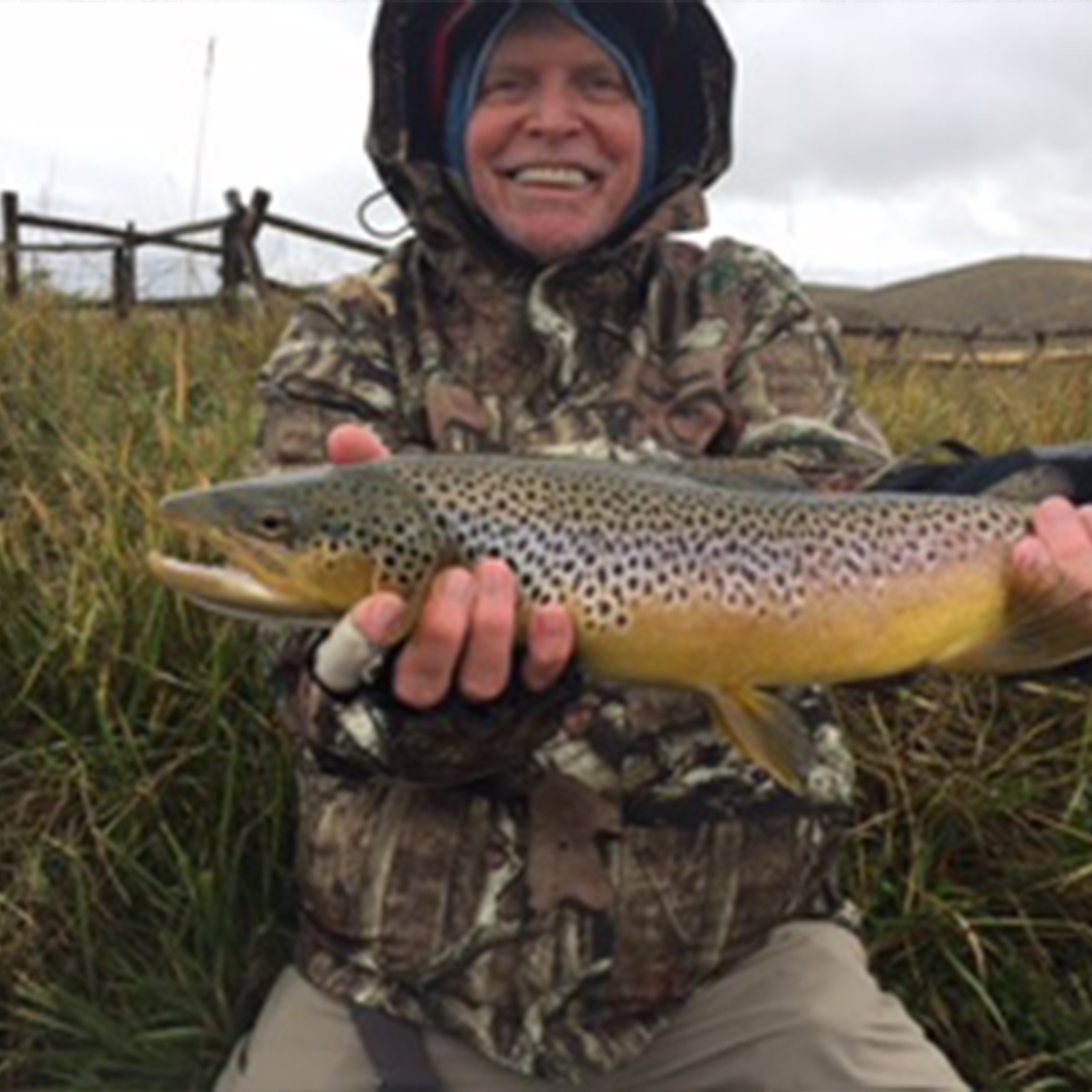 Dr. John Mauldin, C.I.
John watched his father fly fish in the Chattahoochee River when he was a boy. He inherited his father's fly tying equipment, flies, and two 6wt bamboo rods. Life got in the way and until he retired from private practice, he never looked at it. Five years ago, he found an expert to teach him tying, built his first bamboo rod, and passed the FFI casting certification test (not all at the same time). Being a Vietnam veteran, it is his pleasure to share casting and fly fishing skills with fellow veterans.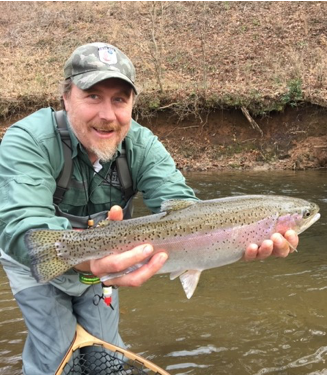 Russell W. Ballew SFC (USA Ret.) VP VFF.org
Russell Ballew is the Vice President for Veterans Flyfishing.org. He has served this project for the past five years. He was born in Clayton Ga and has been an avid fisherman all his life. He enlisted in the United States Army in 1989. He attended Basic training and Advanced Individual Training at Ft Benning Ga as a Combat Infantryman. After Airborne School, he was assigned to the 82nd Airborne Division 1st Battalion 505th Parachute Infantry Regiment. SFC Ballew has held positions as Rifleman, Machine gunner, Squad Leader and Scout Team Leader. In 1999 SFC Ballew was selected as the 82nd Airborne Division. Non-Commissioned Officer of the year. He was also a Ranger Instructor at the 5th Ranger Training Battalion, Camp Frank D. Merrill, Dahlonega, Ga.; known as the toughest phase of Ranger School. SFC Ballew taught Combat Patrolling Techniques and Mountaineering. He has 16 months deployment time to Iraq and Yemen. His schools include Airborne School, Ranger School, Sniper School, Army Mountain Warfare School, Assault Climber Course, Jumpmaster School and Drill Sergeant School.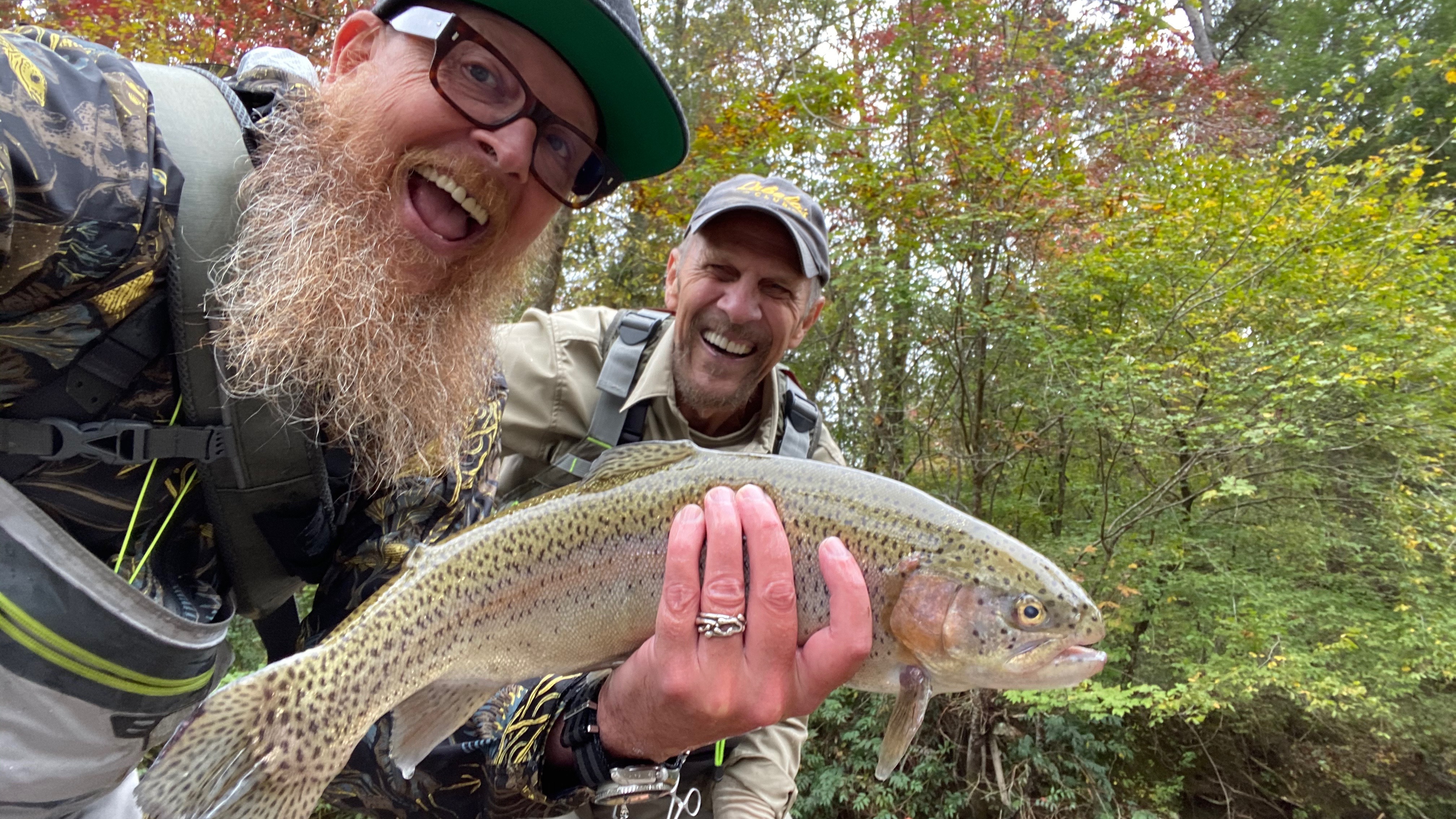 Dobbin Buck
Dobbin Buck is a Rural Entrepreneur and Family Man that is obsessed with Fly Fishing. Growing up Dobbin experienced his father's love of fly fishing and eventually he caught the bug as well! Dobbin is an Army Veteran and passionate about sharing his knowledge and joy of Fly Fishing with his fellow veterans! Dobbin is also a Fly Fishing guide in North Georgia and has introduced many fine people to the lifestyle! You can see many of Dobbin's recent Fly Fishing adventures on Instagram @dobbin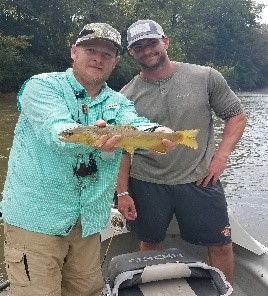 Kyle Cone
Kyle served in the US Marines in Ar Ramadi, Iraq. He was born and raised in North Georgia, fishing not only Lake Lanier for spotted and striped bass, but also the Chattahoochee River for trout. It was not until his early 20's until he picked up a Fly rod and his life changed forever. Kyle is currently a Professional Fly fishing Guide for Alpharetta Outfitters, Bowman Fly Fishing, and Fern Valley on the Soque.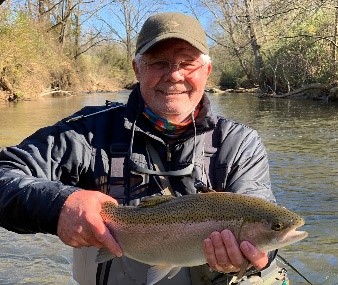 Neal Houtz, CI
Neal's 1st trout was caught at the age of 3 in Montana, fishing with his father. His family has served in the military during every major conflict since the American Revolution, so it was natural that he gravitated to Veterans Flyfishing, Inc. Neal is a retired senior executive from the computer industry and is also a past president of the Gold Rush Chapter of Trout Unlimited.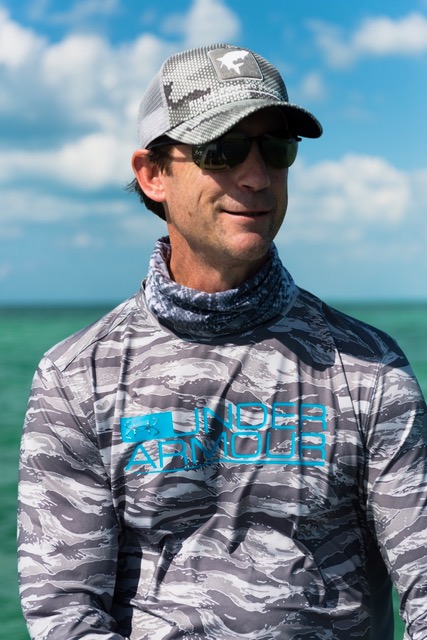 Rene Hesse, CI
Rene has been tying flies and fly fishing since his Grand Father gave him his first fly vice and fly rod at the age of ten. It wasn't until later in life that he learned the art and science of fly casting and became a certified casting instructor with Fly Fishers International. "I am seeing the sport change people's lives, and to be a part of it is a blessing for me. I really enjoy sharing it with others."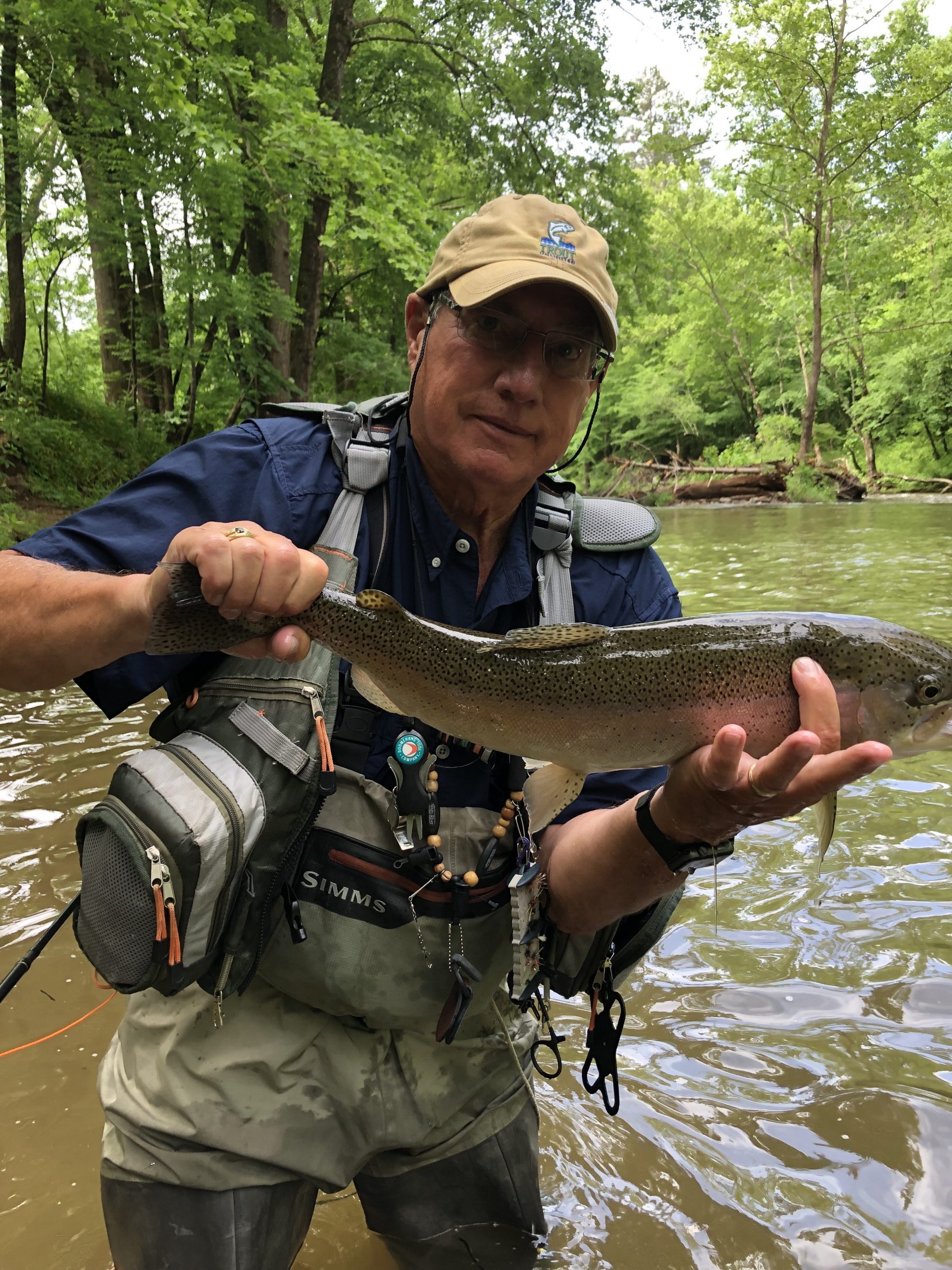 Bruce Whipple
Bruce Whipple served nine years in the US Air Force. In 2003 he and his family relocated from northeast Ohio (Steelhead Alley) to Georgia. Since retiring from Philips Healthcare, he has been actively involved with, and currently a sitting board member, of the Cohutta TU Chapter. Bruce;s passion for fly fishing led him to be a volunteer assisting with TU Veterans Fly Fishing Classes, Boy Scouts earning their Fishing Merit badge, and coordinator for the Cohutta Chapter Trout in the Classroom (10 schools raising rainbow trout from eggs). Bruce earned the Veterans Flyfishing Patch Guide Badge and is a graduate of Veterans Flyfishing Guide Training.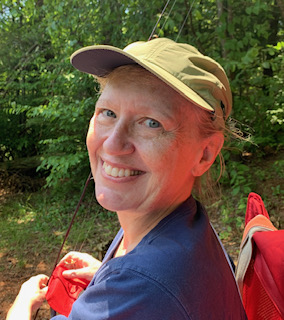 Suzanne Englen
Suzanne Englen supported her USMC husband during his 26 year career and appreciates the opportunity that Veterans Fly Fishing provides veterans. Recently retired from senior executive roles at several national retailers, Suzanne is happy to add her expertise to help VFF to achieve its goals to furnish memorable experiences to veterans at all levels of skill and knowledge.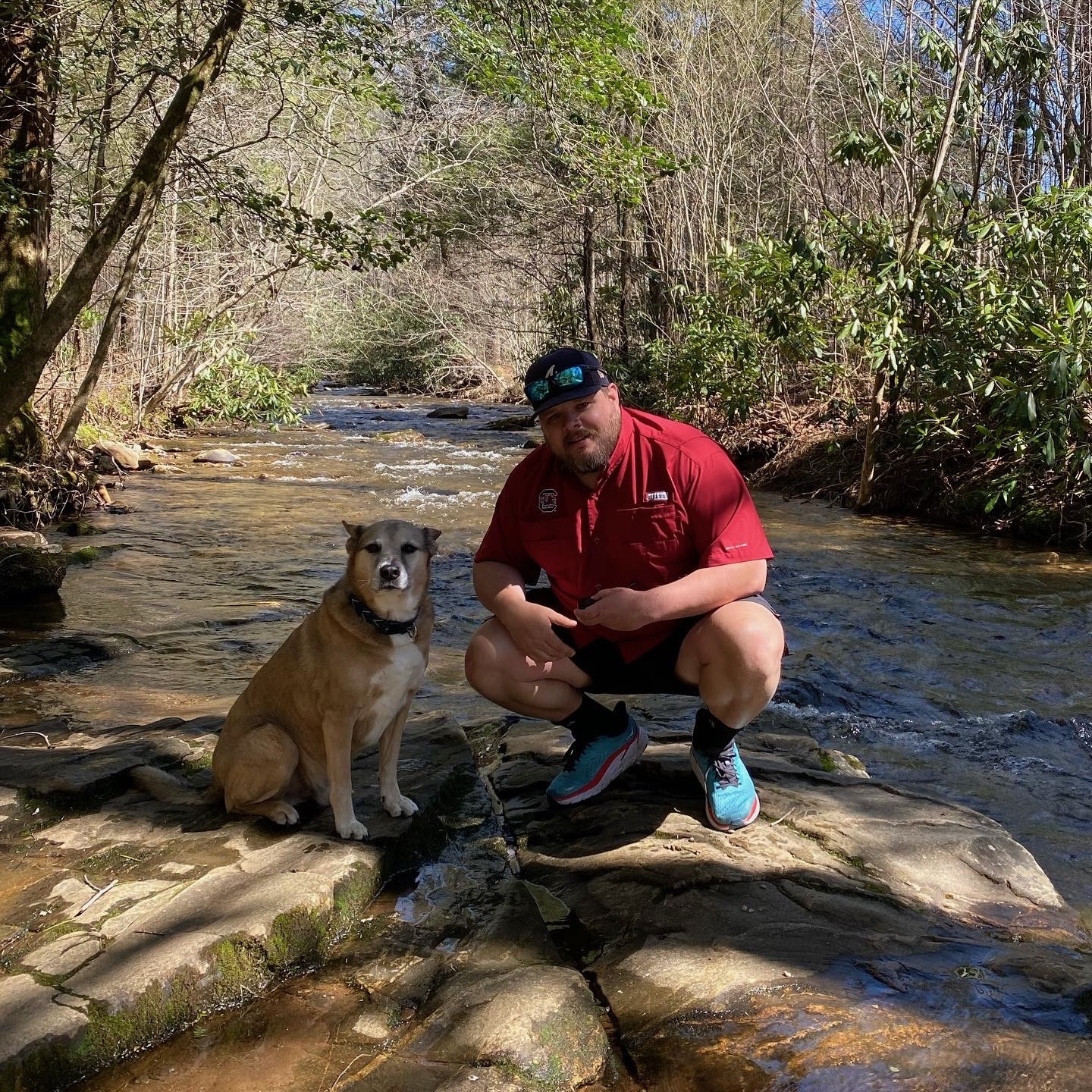 William Collins
William served six years in the US Navy. He sought out a healthy way to cope with some of the effects of his military service and discovered fly fishing and immediately was hooked. William loves introducing people to fly fishing and sharing a passion that has greatly benefited his life. After getting connected with Veterans Fly Fishing, he began guiding full time as a fly fishing guide in North Georgia.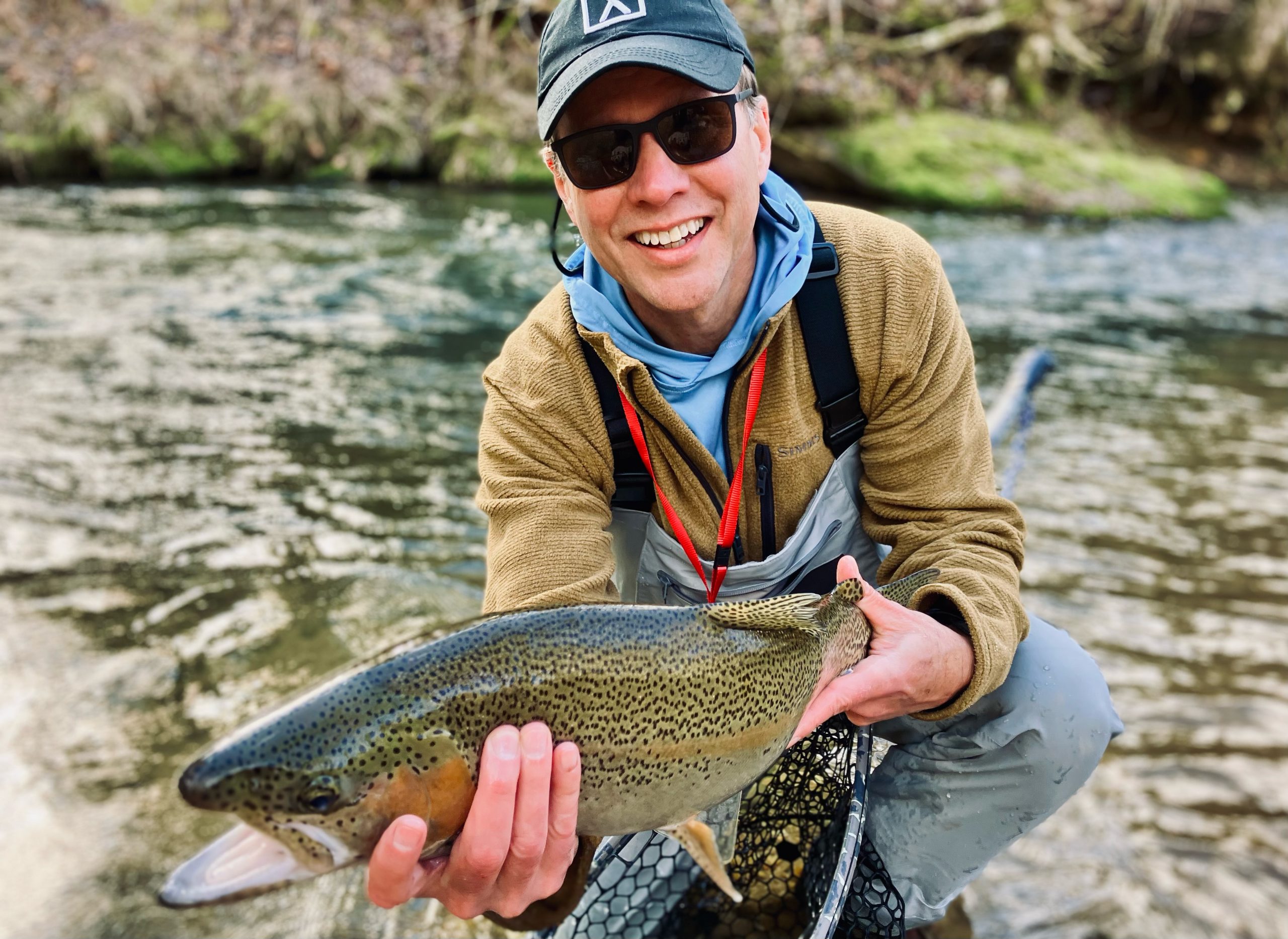 Charlie Daniels
Charlie is a US Navy Veteran who grew up chasing smallmouth bass on the Potomac River. He accidentally caught his first trout on his back cast in North Central PA many years ago, and is now a semi-retired senior executive who loves coaching and guiding people. Charlie has been living in North Georgia since 2018 with his very understanding wife, Sandra, who has stayed with him through over 20 relocations! He is happy to be here in North Georgia, but he does miss Steelhead!